About Us
At Creative Enclosures, our mission is to help homeowners and businesses fully enjoy the space that they're in, and to "live better at the same address." Since 1988, we have helped residents of Southeastern CT create the homes of their dreams.
Our company is an independently-owned and operated Four Seasons Sunrooms franchise, which is a nationally recognized leader in the sunroom industry. We specialize in Sunrooms and Conservatories, and are also skilled craftspeople with extensive experience in home additions, remodeling, decks, and both window & door installations. Consider us a trusted resource and service provider when it comes to that much-needed addition you have been contemplating.
We have also earned The National Association of Home Builders' (NAHB) Certified Graduate Remodeler (CGR) designation and The NAHB Certified Green Professional (CGP) designation. The GCR designation emphasizes business management skills as the key to a professional remodeling business and the GCP designation recognizes builders and remodelers who incorporate green principles into their projects — without driving up project costs.
We also make it a point to stand behind our work. Our policy is to exceed industry standards when it comes to warranties and we've even serviced and relocated sunrooms that we installed 15 to 20 years ago.
Our Owner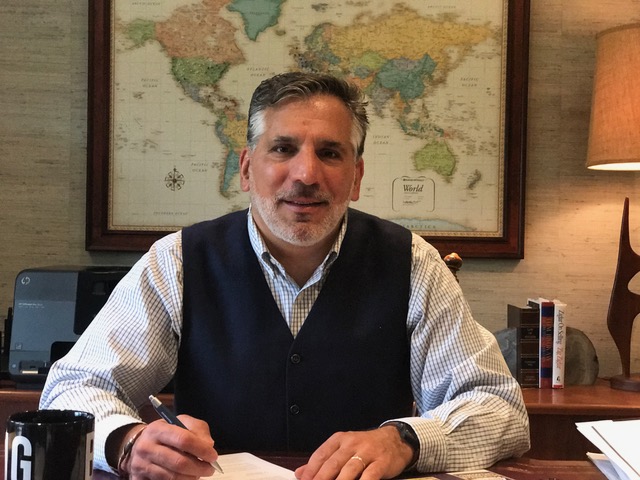 Our Owner: Matthew Otrowski
Mathew has been involved in the building business since he was quite young. His father and two brothers owned and operated a successful commercial contracting business in Buffalo, NY called Ostrowski Builders and Matt would often join them at the job site. He'd also sweep the shop floor for the simple promise of a Big Mac at Mickey D's.
Unlike his other brothers, Matt would go to McKinley Technical High School and take up the carpentry program. After graduating high school he worked several carpentry jobs before deciding to go to college in order to study construction management & urban planning. During this time he would fall in love with New England after visiting one of his brothers who'd moved into the area and taking a motorcycle trip through the region.
After graduating in 1985, Matt would take only his car and a trunk full of belongings to move in with his brother. After getting a job as a manufacturer's Rep for a Window & Sunroom Company he'd move to Worcester, MA. During this time he realized that what he really loved most was working with homeowners to create the spaces of their dreams. With this knowledge he'd move back to Norwich in 1988 to found Creative Enclosures. He'd build the company from the ground up on the basis of honest communication, fair prices, and exceptional workmanship. It was a recipe for success and now Matt is proud to be the leader of an experienced team of experts all dedicated to helping homeowners create dream spaces.
Looking for a price? Get a no cost, no obligation free estimate.